Hi there, my name is Jock Turner and I am the owner of First Class Web Design Ltd. A friendly, professional and trusted Web Design Company based in St Austell, Cornwall (read our reviews here)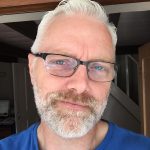 I have been designing and building beautiful, user-friendly, and accessible websites since 2001 and have been very fortunate to work with a wide variety of fantastic local and national clients.
The majority of our clients are sole traders, new business start-ups, more established small and medium sized businesses, private individuals and local charities. In fact we are happy to quote for any website related work from large scale projects to simple landing pages.
How it all started…
Originally launched in 1998 as a small part-time graphic design, marketing and advertising agency, the company (then known as Design Matters) quickly diversified and began to offer basic website design, online marketing, and web based applications to it's list of traditional graphic design services.
The very first commissioned website was built in 2001 for my full-time employer at the time – Cornwall College – then the UK's largest Further & Higher Education college. As you can imagine a steep learning curve at the time!
With the website built my job title changed from Graphic Designer to Website Manager. During the next 9 years I gained a vast amount of experience in building many more websites for the College which at that time had over 20 separate departments all wanting their own bespoke website – quite a tall order.
Over the years I built a small web team and loved getting involved in every aspect of designing, building and maintaining these user friendly websites that had to appeal to a wide audience of all ages and levels of browsing experience. It was a great platform for me to launch my own business.
Eventually it became impossible to run my part-time graphic design/web design business due to the increase in enquiries for website work so in 2010 I handed in my resignation and launched my new company 'First Class Web Design'.
And where we are now
The list of web related services has grown steadily over the years. We now offer website design, web development, website redesign, 'responsive' website (aka mobile friendly websites) through to domain name registration, dedicated hosting, search engine optimisation (commonly referred to as SEO), graphic design, web application development (Intranets, Touchscreens etc) – and the list goes on!
Without wanting to overuse the expression, I like to think the service we offer is a 'one stop shop' for companies looking for a complete business website marketing package. We have also built up a great network of professionals who are able to offer the things I can't do such as professional photography, videos and social media management – hard people to find, good people to know!
So, if you've been looking for a trustworthy, friendly and professional web design company that is passionate about creating hand crafted, beautiful, user-friendly, and accessible websites, please give me a call. Initial consultations are free, and any prices I quote will always be honoured – absolutely no hidden extras. That's one of my rules, and I like to stick by it!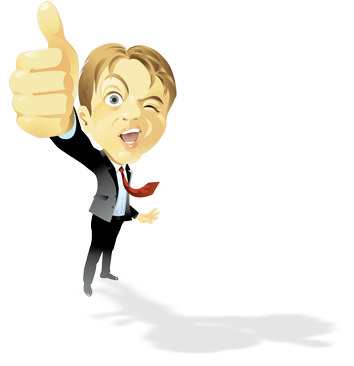 Future Plans
There are no immediate plans to become a large agency with huge, expensive, gleaming offices and lots of staff. In fact we feel the success of the company relies on being 'small, agile and local' offering our clients a personal and complete service which we often get very good feedback about.
To discuss a project with me or arrange a free, no obligation meeting, please call me on 0789 494 3444 and ask for Jock or use the contact form, and I'll get back to you pretty quickly – very often within the hour (but not on Sundays!).