We offer a full Search Engine Optimisation (SEO) service to all existing and new clients throughout Cornwall and beyond. The aim of this service is to improve your website rankings in all the major search engines – especially Google, which enjoys over 90% market share of searches in the UK (source: theeword.co.uk).
By improving your rankings for the keywords that you need to rank for this will allow more people to find you, improve the number of visitors and ultimately convert into more enquiries and/or sales.
Ask yourself the following questions…
Do you measure the success of your website?
Do you know how well your website ranks against your competitors?
Do you measure your website conversions or know how to improve them?
Are you in the top few results of Google for high volume/low competition keywords?
Could your customers find your website if asked?
Chances are you answered 'No' to most, if not all – If so, please read on…
What does our SEO service include?
A Website SEO and Usability Audit – we make sure your website is built properly and follows current web standards
Keyword Research – Nailing down the best keyword/keyphrases to use on-site and off-page. This is a very important step towards improving the number of visits and visibility of your website
Adding more relevant pages and content – Adding more useful and interesting content related to your keywords (see above). High quality content is still the most important factor in getting your website noticed
Meta Tag Optimisation – We make sure all your page titles and meta tags are optimised properly
Adding internal links – helping search engines to 'understand' your website
Page Load Speed Analysis – We check and fix slow loading pages which is a known SEO factor
Mobile Friendly Analysis – Checking various on-page factors to help increase your rankings
Crawl Errors are fixed – Checking Google Search Console (AKA Webmaster Tools) for any errors
Broken Links are fixed – Making sure that outbound links are reaching their intended destination
Set up and Manage a Google Places Listing – Improve your online presence across Google, including Search and Maps.
Blog/Article Submission – Contextual content added to related blogs with optimized keywords, this will be part of the backlinks campaign and manually controlled. Links will be indexed and drip fed gradually to search engines
Improving Backlinks – Building quality optimized backlinks that will increase site authority and improve SERP (Search Engine Results Page) positions
Directory Submissions – Google. Yahoo, Bing and 100+ recognized web directories monthly
Citation mentions – We manage your existing citations and add your company details to over 100 of the most important sources throughout the web
Social Media Integration – Posting to Twitter, Facebook, LinkedIn, Google Plus, YouTube etc
How Do We Measure Success?
It's not unusual for people to be skeptical about SEO. Most of the work is highly technical and not easy to see. We often get asked "how do you measure the success of the SEO work that you do?" Fortunately, there are a range of tools and software that we employ that will directly measure 'SEO metrics'. These metrics indicate what we are doing for you is making a difference.
Every month, we run a series of reports which collect a wide variety of information about your website (the website visibility, the number of visits, how many conversions (i.e., website enquiries), number of websites linking to the website, keyword rankings, where the site ranks compared to it's competition, etc. Don't worry, we explain it all to you in layman's terms if you decide to go ahead with a campaign!
These reports are measured against a baseline report, which is taken before the campaign even starts. This way, we are able to prove to our clients that the work that we do really is making a difference.
Every month, we send you a report with an overview of what has improved, what we have been doing, and what work we will be doing over the forthcoming month.
Why pay for SEO when I can pay Google to promote my website?
If you use paid search marketing (otherwise known as Pay Per Click or PPC), your website will get visitors because you pay for your website to be higher up on Google. With SEO, however, you get website visitors because your website is naturally optimised to rank high.
If you use SEO to promote your website, you are forced to optimize your website: the quality of the content, the coding and usability, links to and from, etc. Although this requires (a lot) more work, your website and your revenue will benefit greatly from these changes.
Good SEO doesn't only lead to increased visitors from search engines. It also leads to higher conversion rates and happy customers.
PPC is great if you have the money (in some cases a LOT of money) and if you need website visitors quickly. However, if you want to get high rankings that last without paying for every single click, use natural SEO to promote your site. At the end of the day, SEO has a much better return-on-investment. The major advantage between PPC and SEO is that once you stop paying for PPC your site disappears, however, with good SEO even if you stop paying or reduce the amount of work your site should still remain high (even if it drops a little over time).
Starting an SEO Campaign with us
After an initial SEO appraisal and depending on your budget we will agree a number of hours per month to work on improving your website visibility. The minimum is 2 hours rising to a maximum of 16 hours.
The minimum contract length is 6 months, which is the shortest amount of time we would expect to start seeing the results of a campaign.
In reality website visibility can take much longer depending on various factors such as your competition, what type of business you are in and the age and quality of your current site – to name but a few.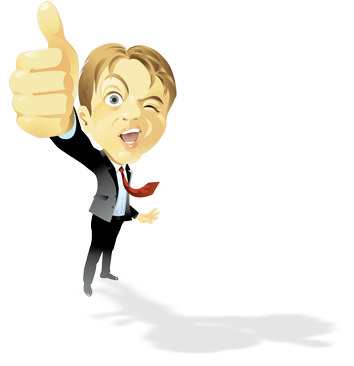 Contact us today for your FREE initial SEO consultation